Fill Out a Residential Loan Application Today!
Are you in the market to buy a home in Fremont County? Then your first step is to get pre-qualified! Getting pre-qualified will let you know what price range you can look in and will let sellers know that you're serious about buying a home – and qualified to do so!
Getting an early start on the financing process makes all the sense in the world. You can get a feel for the loan programs available to you, find out the interest rate you can get, and get estimates of your closing costs and down payment requirements. All this information will help put you in a better position to find a home that works for you and at a budget you can afford!
Click the graphic below to fill out Wind River Realty's secure loan application form and start your journey to homeownership today!*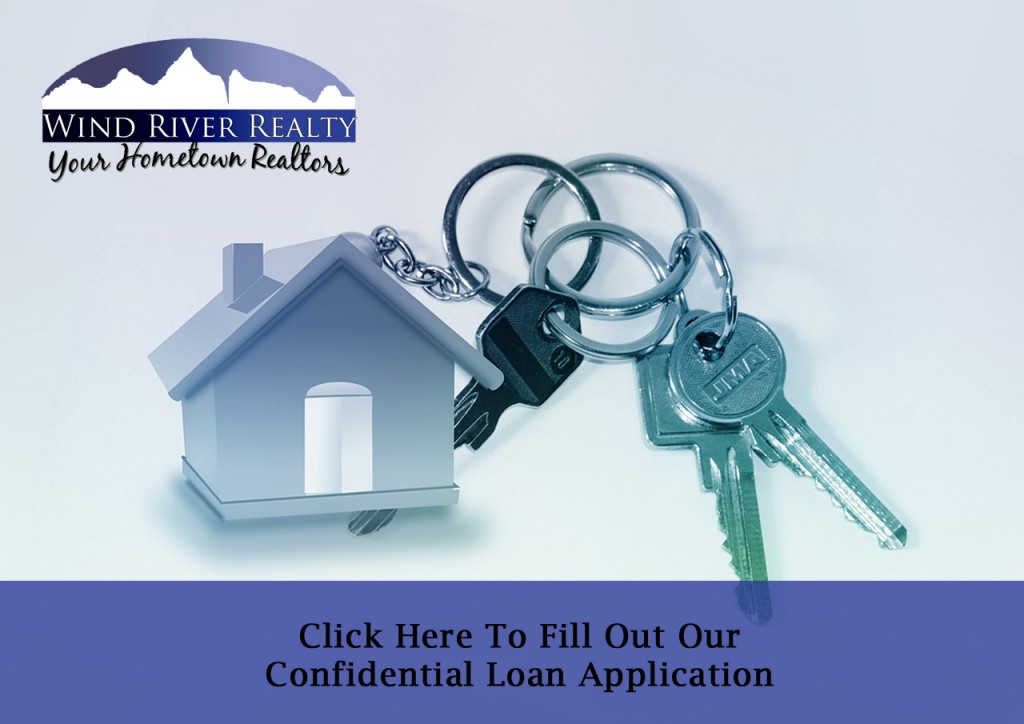 *Verification of your qualifications will be made within 2-4 business days. Qualification for a loan does not guarantee that a loan will be provided. Wind River Realty does not offer loans to prospective buyers, but will contact trusted and reputable lenders on behalf of the applicant.