Find a Home for Your Business on S Smith Road!
If you need a new place for your business to call home, 885 S Smith Road and 915 S Smith Road might be a perfect fit!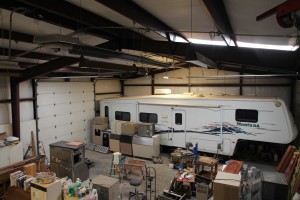 The property at 885 S Smith Road includes a 2,400 sq. ft. heated and insulated building, complete with 14-foot overhead doors, plenty of interior storage space, a fully finished office space, and two half baths. There's also two 20×28 walk-in freezers, a private well, and city sewer.
The building sits on a fully fenced .94-acre parcel with more than enough land for storage, parking, or both.
Key Features:
Square Ft: 2,400
Lot Size: .94 Acres
Construction: Metal
Roof: Metal
Siding: Metal
Utilities: 220V Electricity; Three Phase
Year Built: 1979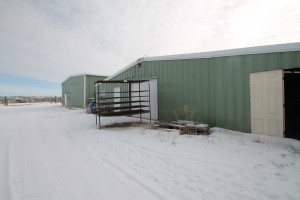 Just next door is 915 S Smith Road, which has two heated, insulated buildings. The larger of the two is a 2,400 sq. ft. shop with a finished office space and restroom. The smaller of the two is a 1,200 sq. ft. shop, which also has office space and a restroom. These buildings have a private well and city sewer service.
The property sits on nearly one acre, so there's yard space for storing equipment, parking company vehicles, or for customer parking. The best part is that you can use one of the buildings for your business and rent the other one out if you don't need it!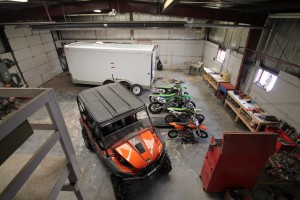 The property at 885 S Smith Road is currently offered for $199,000 while the property at 915 S Smith Road is offered for $225,000. If you need both properties and all three buildings, they can be purchased together for $400,000.
Don't let this opportunity to grow your business pass you by! Call Wind River Realty at 307-856-3999 to learn more and to schedule your private showing!
Key Features:
Square Ft: Building 1 – 2,400; Building 2 – 1,200
Lot Size: .94 Acres
Construction: Metal
Roof: Metal
Siding: Metal
Utilities: 220V Electricity
Year Built: 1979