Winter is normally a slower time of year for real estate sales in Fremont County. But add to that the slowdown of the oil and gas industry, and we've got the makings of an especially slow market right now.
With less people buying at the moment, that means that homes for sale are staying on the market a little longer than normal. And though it can be stressful to see your home linger on the market, it certainly doesn't mean that it won't sell!
Here's a few pointers that will help you position your home ahead of others in the minds of buyers.
Be Strategic With the Price
A slow market means that buyers aren't as plentiful, and the ones that are looking are being pickier and more patient. If you want to get the attention of buyers, you need to be willing to price your home aggressively.
That can be easier said than done, though. We tend to see our homes through rose-colored glasses, which inflates their market value in our minds. But buyers won't see your home the same way, so if you insist on a high sales price, buyers won't be interested.
Instead, talk with your Realtor about how to price your home right. They can provide insights into the current market conditions and provide you with details about comparable homes that have recently sold to determine the best sales price. It's also important to evaluate your current competition and see how your property compares with others in the price range you are planning to be in.
Even after you've decided on a sales price, be ready and willing to drop it if there's not much interest in your home!
Fix the Little Things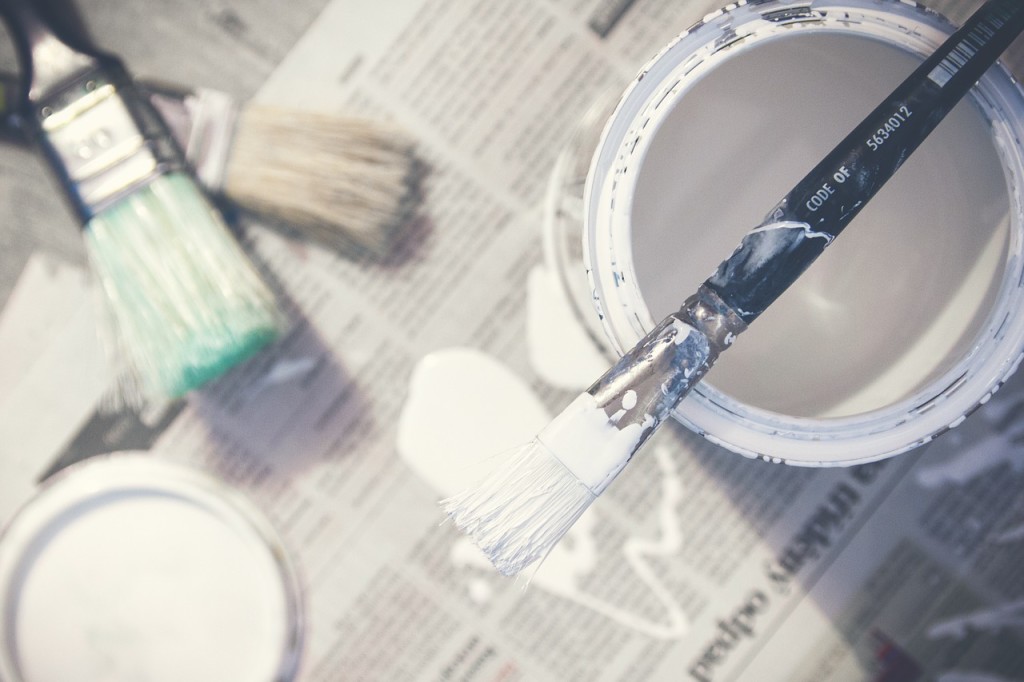 Buyers are always on the lookout for things that need to be repaired, so when the market is slow, you need to make certain that your home doesn't throw up any red flags.
Whether it's a leaky faucet, a loose railing on the stairs, peeling paint in the living room, or some other minor thing, get it fixed before you put the house on the market, and buyers will respond.
Also consider updating your home with easy fixes. A fresh coat of paint goes a long way, as do new light fixtures, updated cabinet hardware, and a good, thorough cleaning of every surface in the house.
You don't have to spend thousands of dollars fixing up your home in order to sell it, but if you put in a little time, money, and effort to take care of the little things, your home will stand out in the crowded market.
Make Your Home Welcoming
When potential buyers tour your home, you want them to be able to see themselves living there. To do that, you need to make the home welcoming and inviting.
That starts with the exterior of the home, which should be clean, tidy, and have good curb appeal. Sweep the front walk, get all the cobwebs out of the corners of the front porch, and wipe down the front door to get rid of any dirt or smudges.
Inside, turn on all the interior lights before any showings to make your home as bright as possible. In the bedrooms, make all the beds and put away any clothes, toys, and other items. Clean the bathrooms from top to bottom, ensuring that they are the cleanest rooms in the house.
In the kitchen, get rid of clutter on the countertops, wipe down all the appliances, and organize your cupboards. Clean all windows throughout the house, sweep and mop any tile or linoleum surfaces, and vacuum the carpets. As an added touch bake some cookies or light a moderately scented candle to give your home a pleasant smell.
Wrapping It Up
Some homes require a ton of work to get them market ready, but by and large, most homes are in fine condition – it's just a matter of bringing everything together by cleaning the home and fixing any minor defects that might turn off buyers.
Combined with pricing your home aggressively and working with your Realtor to make needed price reductions, you have a recipe for getting your home sold sooner, rather than later!