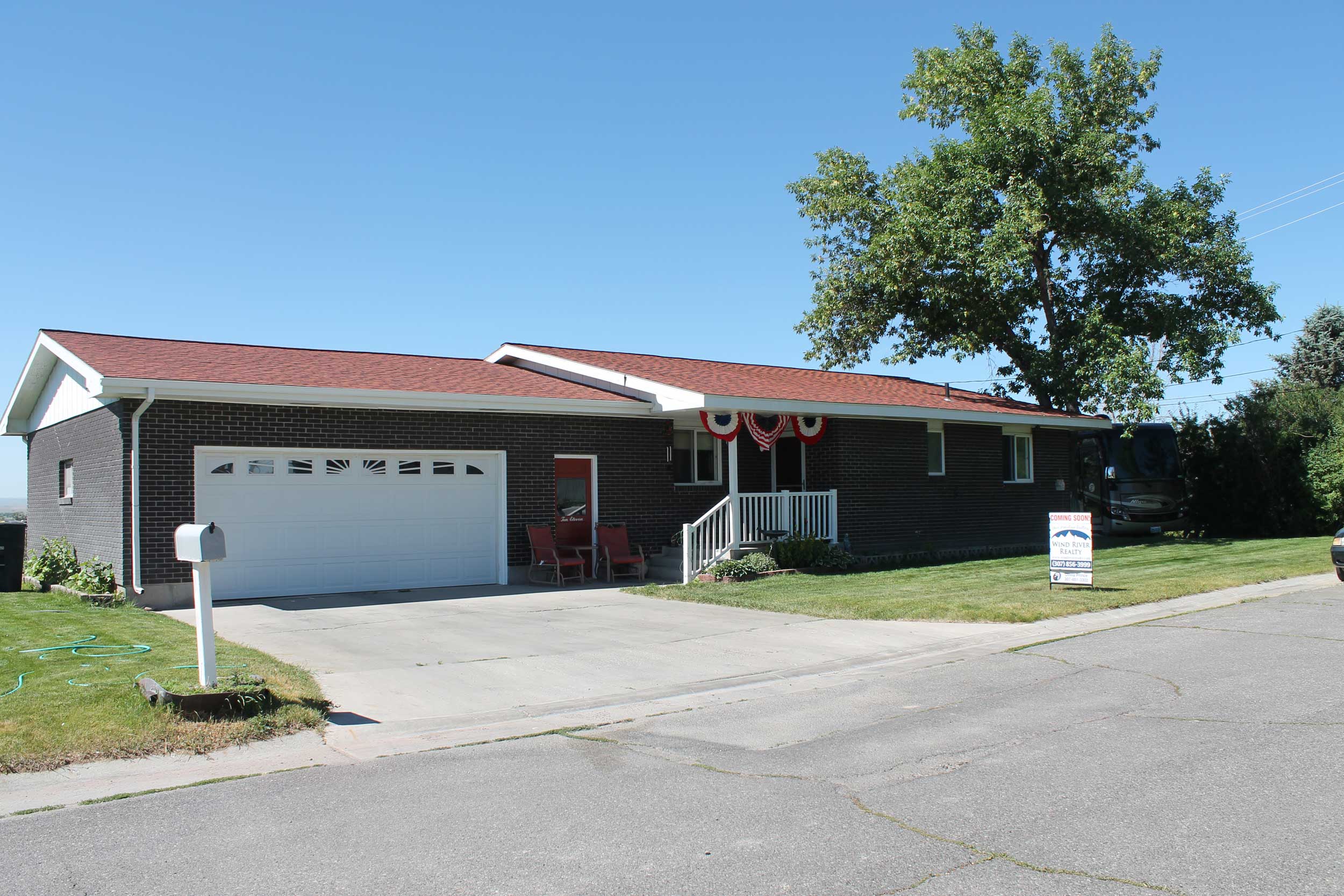 One of the best things about real estate is that you get to dream about what your next house might look like, where it might be, and what kind of amenities it might have.
And though most of us are bound by a few factors that make some dreams out of reach (like the budget!), that doesn't mean that there aren't plenty of homes out there that can tick most of the boxes.
That's why we started the #YourNewHome promotion – to help our friends and neighbors in Fremont County better understand what types of homes are on the market and see that there are great places to live at virtually any budget.
So, what does #YourNewHome look like?
It Offers Country Living or Views
Living in the area that we do, it's understandable that some buyers want their next home to have a little elbow room, and there's a ton of homes on the market today that fit that criteria.
Take 15 Moore Lane (pictured above) as a prime example. This home has 5 bedrooms, an attached two-car garage, and a large shop, too. All of that is on just over 4 acres with mature landscaping, just a short drive from town.
That means you can live the laid-back rural lifestyle, have peace and quiet without worry of your neighbors being right on top of you, and do so without a long drive into town, either!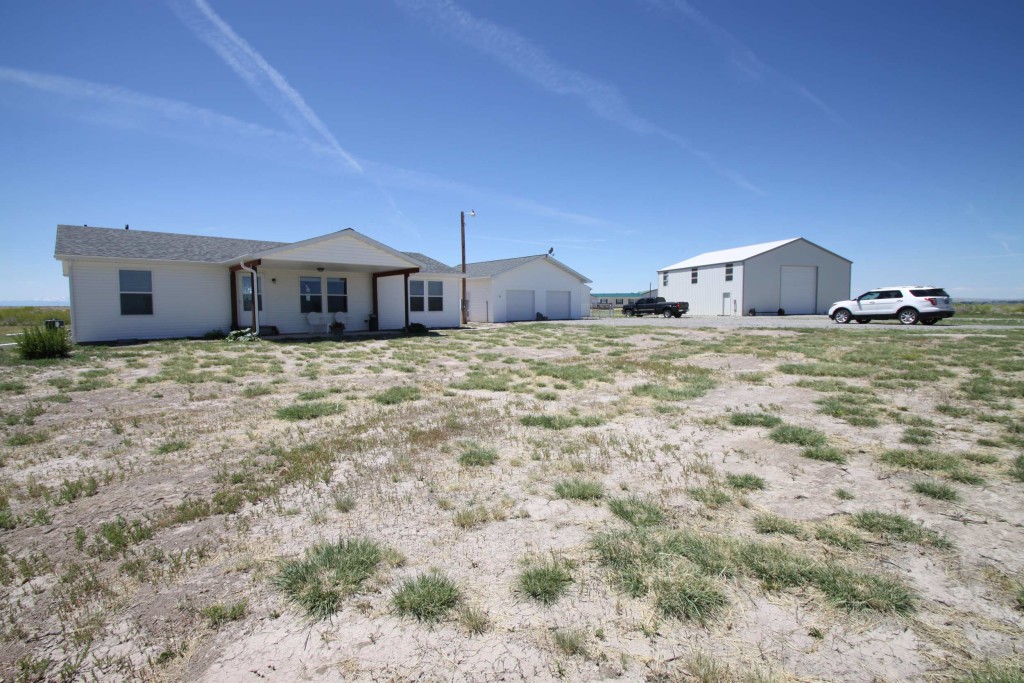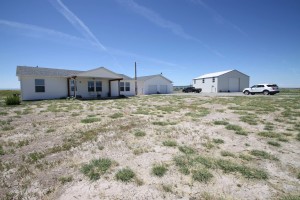 This beautiful, well-maintained home at 45 Owl view Road sits on eight acres and offers views of the Owl Creek Mountains and the Wind River Mountains as well. There's no lack of space to spread out, and no lack of gorgeous views, either!
Inside you'll love the open floor plan, the kitchen with a convenient island, the central air for hot summer days, and the gas fireplace for cold winter nights! This home has tons of large windows, too, making it light and bright.
Outside is a workman's paradise. Not only is there a 30×30 oversized and insulated two-car garage, but there's also a garden shed, a 12×16 workshop with electricity, and to top it all off, a 40×40 barn/shop with a 14-foot overhead door!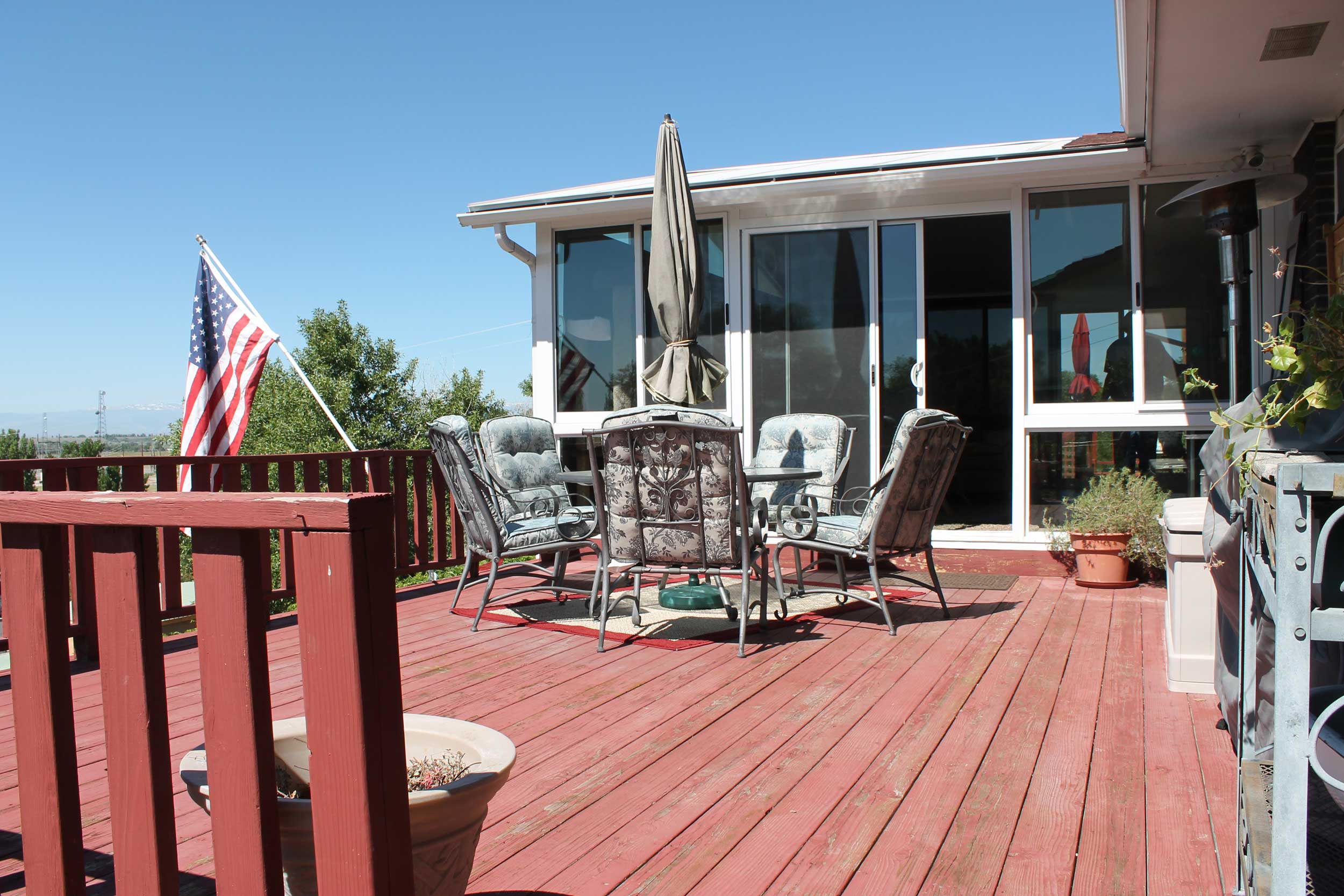 Of course, living in Wyoming means we have some spectacular views to take in as well.
But you don't have to spend $300,000-400,000 for breathtaking views! In fact, 1011 W Washington has views for days of the Wind Rivers and the valley to the south of town.
Perched perfectly on a hill, this home is one of the best spots for seeing what Wyoming has to offer. With a fabulous deck (shown above) and an incredible sunroom that faces the view, you have no shortage of reasons to sit down, relax, and enjoy the scenery!
It's Been Remodeled Top to Bottom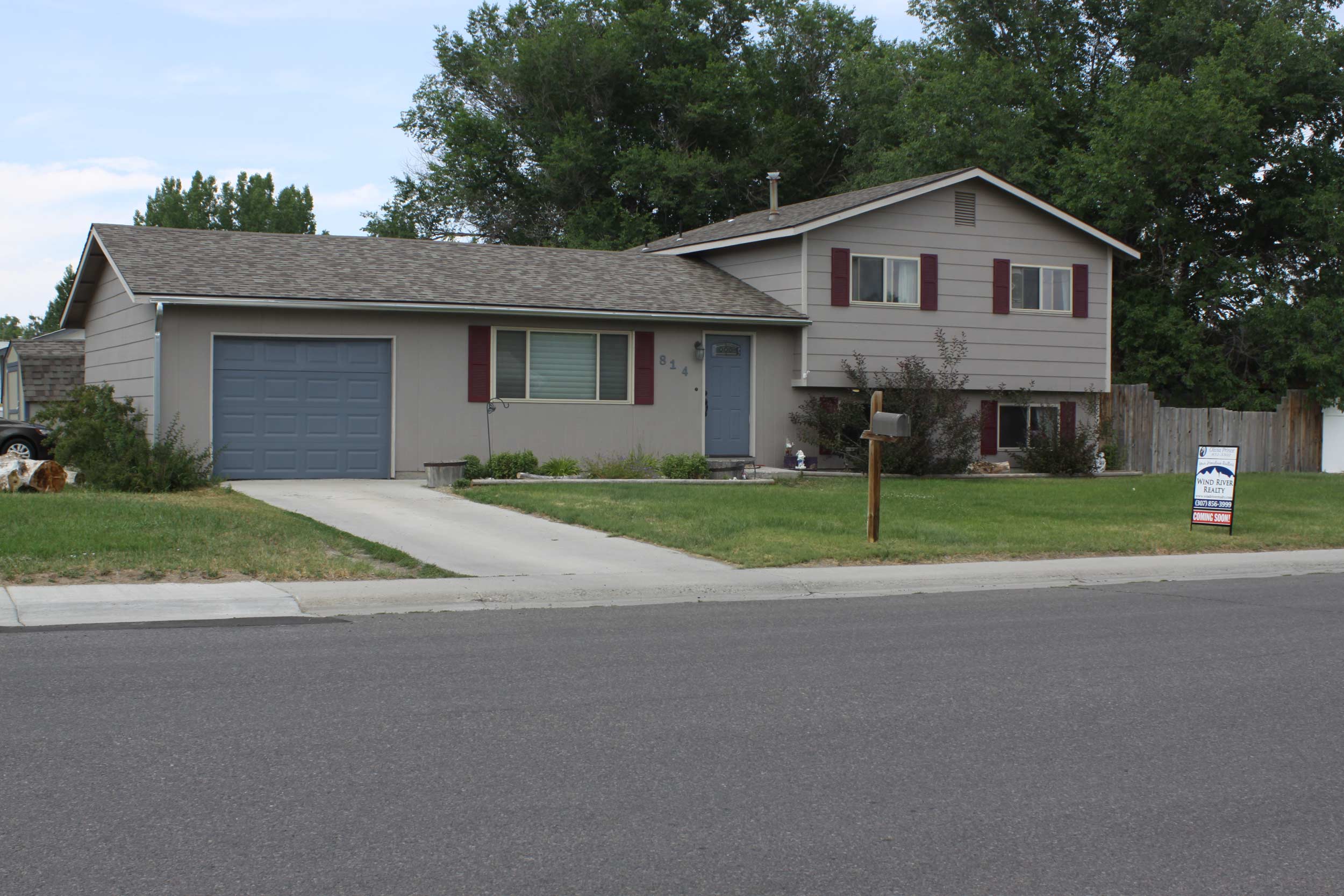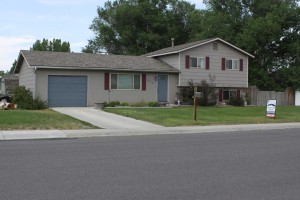 If it's a turnkey property you're after, there's plenty of options on the market right now!
At 814 W Monroe (pictured above), you get a new roof, new exterior doors, new windows, and new exterior paint. Inside, you get a main level with all new paint, new flooring, a new cherry kitchen, and new appliances.
But that's not all – this home has two updated bathrooms, a flexible floor plan, and a great backyard, too! It's literally move-in ready – just bring your furniture, and you're ready to go!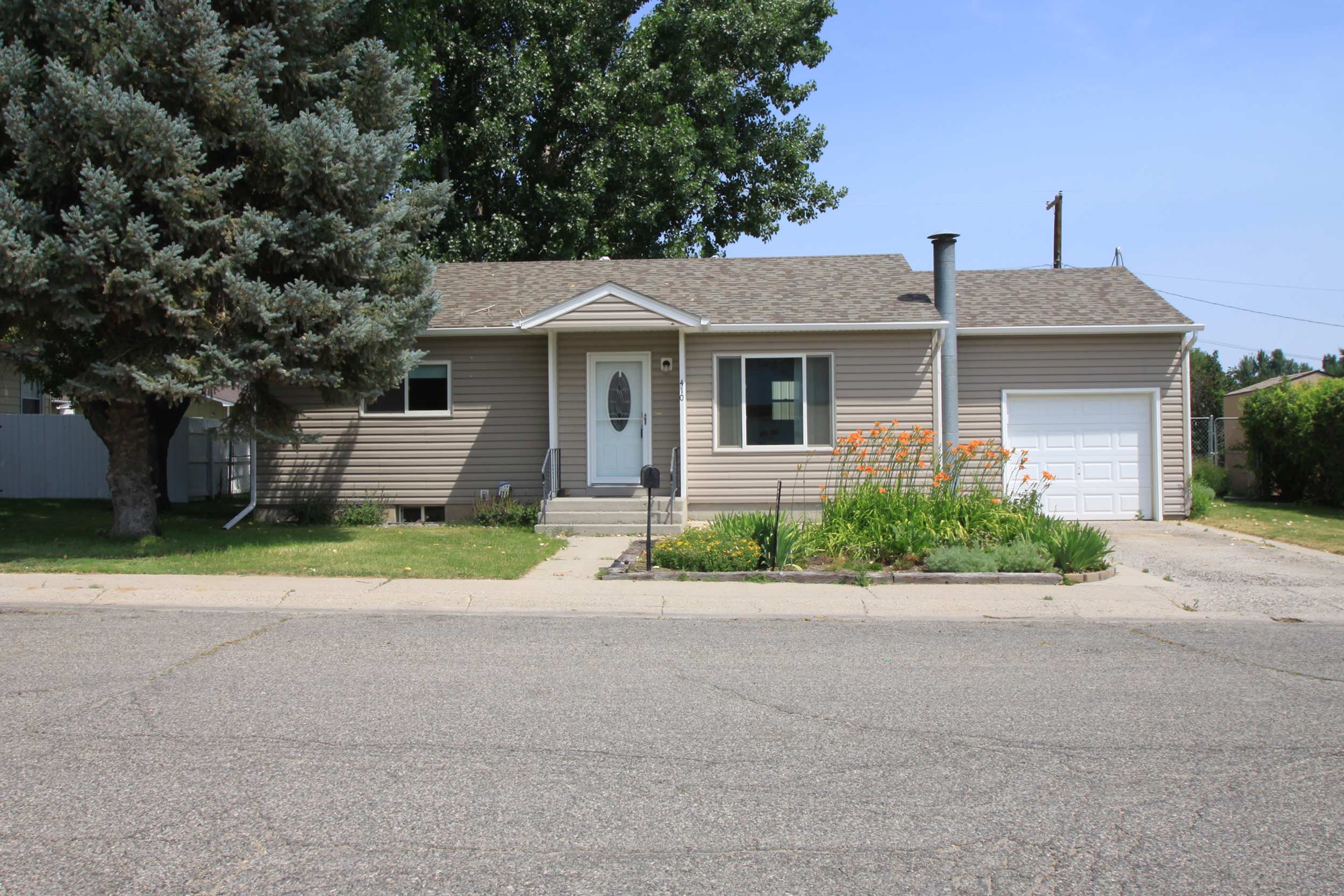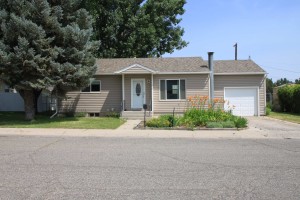 If you're looking for a home with older charm but the advantages of having been thoroughly updated, give 410 Spruce Street a good, hard look.
Outside, you'll find new siding, new doors and windows, and a new roof. Inside is a completely remodeled kitchen with stainless steel appliances, an updated bath with a jetted tub, and an updated basement with everything from new egress windows in the bedrooms to new drywall, paint and flooring!
All of that comes in a cute-as-a-button package on a quiet street right in the heart of Riverton!
It's in an Established Neighborhood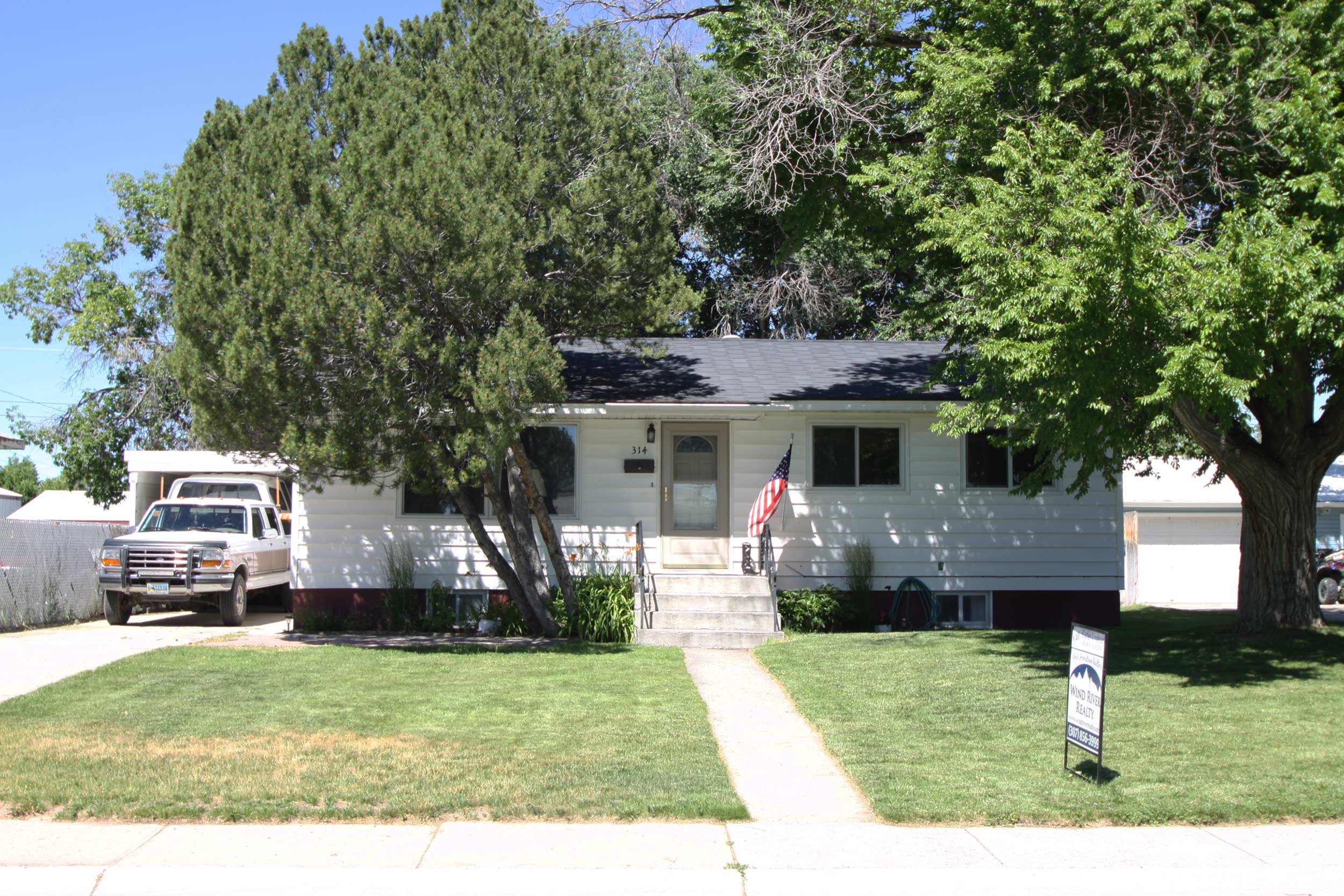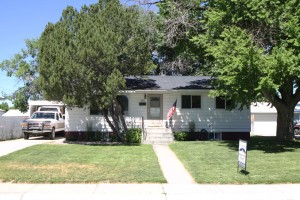 Real estate is all about location, location, location, so finding a home in a nice neighborhood is a must! Fortunately, there's no lack of wonderful homes in nice areas on the market today.
If you like the elevated ranch style home that's so popular in Riverton and Lander, you might like 314 N 16th E. It's got 4 bedrooms, 1.75 bathrooms, and real hardwood floors on the main level. Add to that the central air, updated kitchen, and newer bathrooms, and you have a recipe for a great home!
Outdoors, you'll enjoy a fully privacy fenced backyard with an auto sprinkler, a storage shed, and an enclosed carport to keep the sun and snow off your vehicle.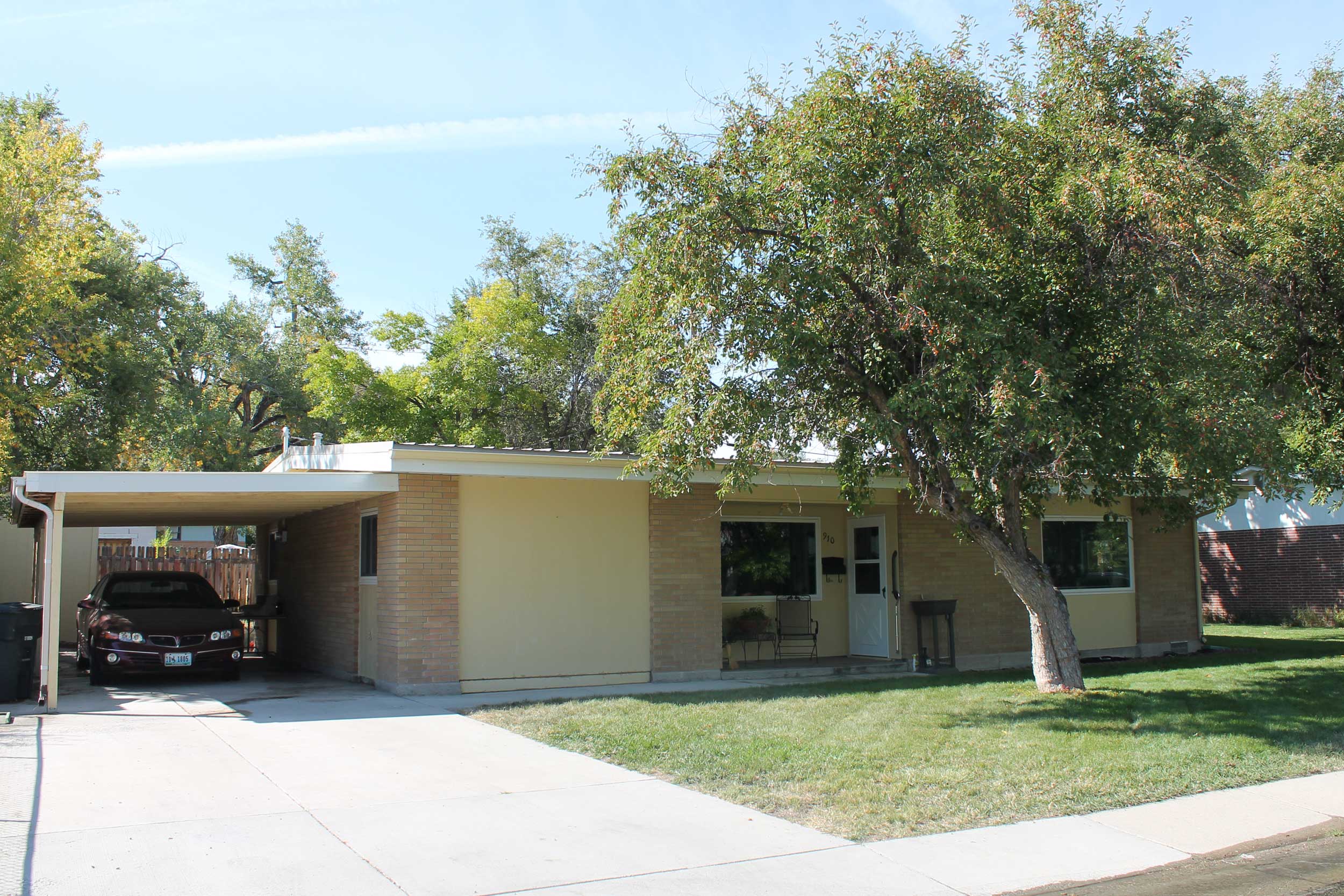 Or how about one-level living in a quiet Riverton neighborhood? At 910 Big Horn Drive, you get nearly 1,800 sq. ft. of living space without a single step or stair! With 4 bedrooms and 1.75 baths, this home is large enough for a growing family or a great option if you're looking to downsize from something larger.
The open floor plan means the family room and dining room are open to one another. The home also features a private master suite with tons of storage and closet space.
There's a metal roof to keep maintenance low, a storage shed to keep all your lawn equipment, and a nice backyard with mature landscaping to enjoy throughout the summer, too.
Find #YourNewHome Today!
If you ask me, one of the most stressful parts of finding a new home is simply getting the process started. If you don't know what you want or need, aren't sure what you can afford, or don't know where to look for #YourNewHome, call us TODAY so we can help you get the ball rolling.
In fact, if you like one of the homes featured in this blog and you have it under contract by September 29, 2017, you'll even get a $500 credit to the local business of your choice! That way you have a little extra spending money to customize #YourNewHome with new furniture, new paint, some fresh landscaping – whatever you want!
For more details about any of these featured homes, call our office at 307-856-3999.