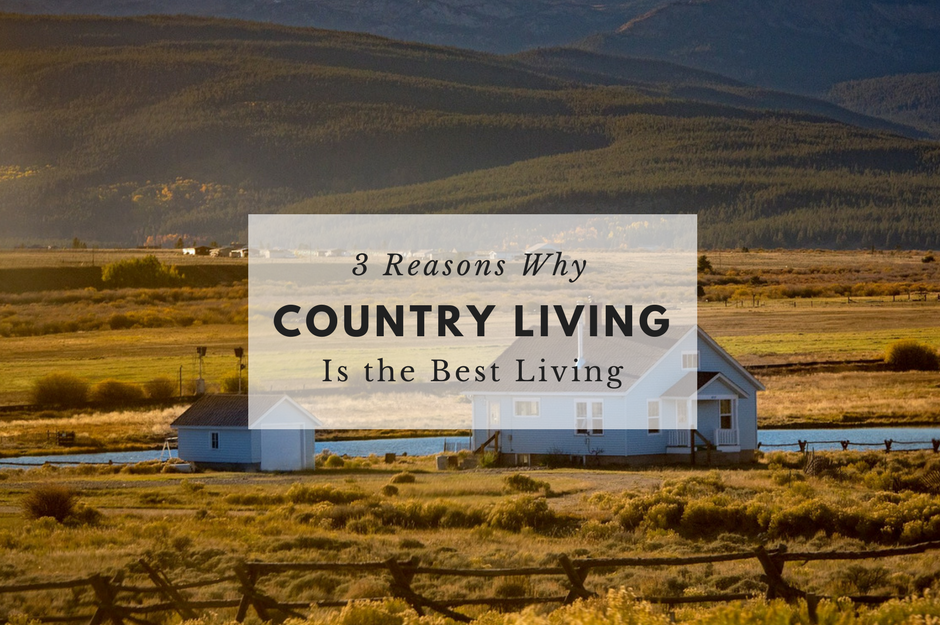 Over the years, I've lived in big towns and small towns, houses and apartments, in town and out of town, and I have to say, country living is where it's at!
There's a lot to like about being in the city limits – close proximity to work, shopping, and schools, among them. But as someone that's been crammed into a tiny house on a tiny city lot before, there's something to be said for having a bit of room to spread out.
Now, I'm probably not the kind of person that can live an hour outside of town. But being just 5-10 minutes out of the city limits offers some pretty great benefits.
More Room
Obviously, country living means you can find properties that have a lot more room than you can find in the city limits. Where many city lots are between .15 and .2 acres, outside the city, you can find "small" lots of 1-2 acres or much bigger properties that have 9 or 10 acres.
That means you have room to build a shop, have horses, or give your kids room to ride their 4-wheelers. It also means that in the country you can have a nice buffer between you and the neighbors! No matter how wonderful they are, there's something to be said for not being able to look right into your neighbor's kitchen window!
Location, Location, Location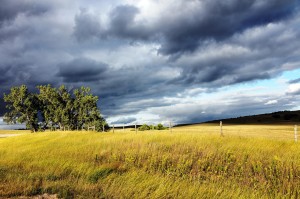 There are plenty of places in the country that offer an excellent location that's a great blend of elbow room without being too far out of town, either.
Properties off of North 8th West, Riverview, and Burma come to mind as being in a prime location that offer nice, quiet neighborhoods, decent roads, large lots, and views!
And when it comes to finding a country lot in a great location, the chances are that you'll find that they are less expensive per square foot than city lots. That means if you want to build your dream home in the country, the lot likely won't break the bank!
Scenery
One thing many of us that live in the country really love is the great Wyoming scenery! Whether it's the Wind River Mountains, the Owl Creek Mountains, the Wind River, or one of our local lakes, there's a lot of gorgeous terrain to appreciate from your porch or deck. That's just not something that a lot of properties within the city limits can offer!
And the great thing about Fremont County is that the scenery that's available varies so much. From desert plains to aspen groves, foothills to canyons, and everything in between, living life in the country means you can nestle in on your dream lot with a view of just about any sort of natural wonder you might like.
That's just one of the many perks of country living in big, beautiful Wyoming!
If we can help you find your country oasis, just let us know by calling 307-856-3999!