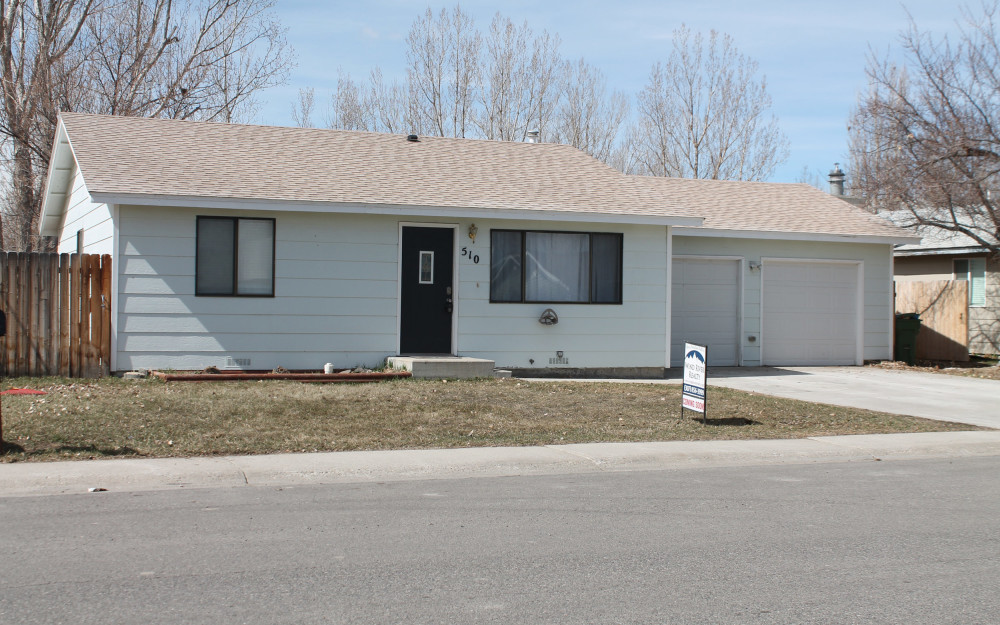 There's a lot that goes into the sale of your home, to be sure.
Your home has to be priced right for the market. Your Realtor needs to market it effectively as well.
Sometimes, the time of year will even determine how quickly your home sells. For example, homes typically sell faster July than they do in December, partly because it's warmer and partly because no one wants to move during the holidays.
But there's another factor that determines how quickly your home sells: the staging and presentation.
It's something that's incredibly simple, yet incredibly effective too. In fact, the home featured in the images throughout this article sold the very same day it was listed, in part because of the way the home was presented to buyers.
I know it sounds crazy, but believe me – I've had potential buyers be completely turned off by a house that was dirty and cluttered, even if the bones of the house were good and a perfect fit for their needs.
Conversely, I've had clients fawning over homes that maybe didn't fit their ideal wish list, but were impressed with the home's cleanliness and flow.
As a seller, you really only have one chance to make a good first impression, so to ensure your home falls into the "I love it!" category, here's a few essential tips for staging your home.
Keep Up Exterior Appearances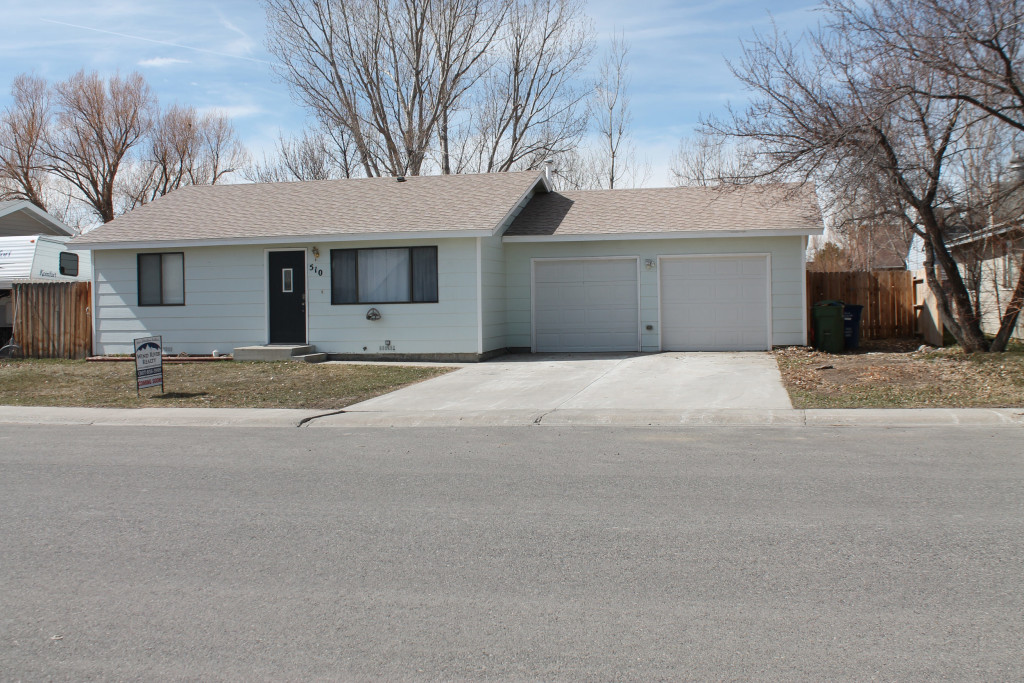 The very first thing potential buyers will see is the exterior of your home. That means it needs to be in tip-top shape regardless of the season.
Take a look at the image above, and you'll see what I mean.
Even though it's too early to have flowers and plants to spruce things up, this home still has excellent curb appeal.
The roof doesn't have any debris on it. The siding looks clean. The front door has a fresh coat of paint to give it some visual pop and draw the eye to the entryway. The yard has been raked, and the driveway has been swept.
None of the tasks listed above are that complicated to do, nor do they cost any money! A little elbow grease goes a LONG way!
Pare It Down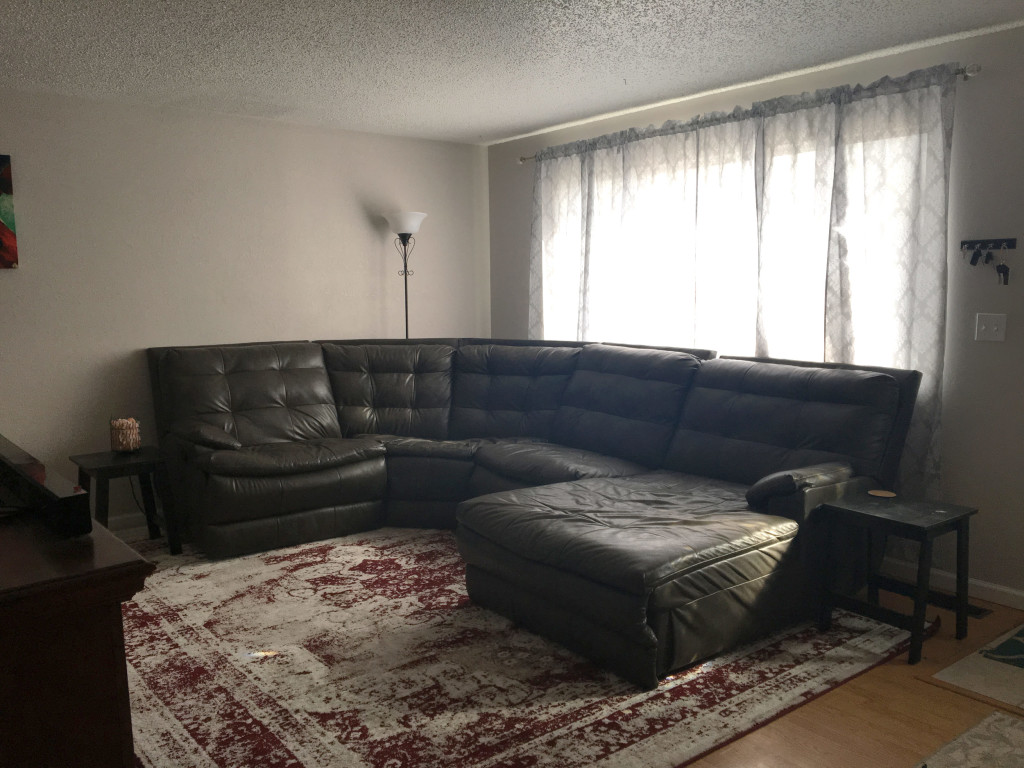 When potential buyers walk into a home, they need to be able to envision themselves and their belongings in the space.
Something that allows them to do that is if you declutter the interior spaces of your home.
In the image above, you can see that the living room has a very large sofa. Typically, this might be a no-no because it makes the room seem a little smaller than it actually is.
However, note how the homeowner has streamlined everything else – there's no other large furniture pieces in the room, the walls are relatively blank, and there is a ton of light coming through the window, even though the curtains are pulled closed.
All of those factors help lighten the room and make it feel larger than it is.
What's more, removing a good portion of your family photos helps depersonalize the space. That will be of great help to potential buyers to see your home as a possibility for their next home.
Something else that helps greatly is having a Realtor that has some photography skills so they can capture the best angles of each space in your home (and outside too!). Both Katie Vroman and I have had training to maximize our ability to get the best photos of the homes we list.
Clean It Up
Your entire home should be absolutely clean from top to bottom while it's listed for sale. That way, whenever your Realtor has a showing, they know that your home will look its best.
But two rooms in particular should be totally spotless – the kitchen and the bathroom.
The rest of your home can look great, but if buyers find a kitchen or bathroom that's dirty and grimy, any good feelings they had about your home can quickly evaporate.
When cleaning the kitchen, give it a deep clean. Wipe down every surface, from the countertops to the tops of cabinet doors to the vent cover on the refrigerator. Clean the range top, inside the oven, inside the refrigerator, and inside the dishwasher, too – people will look inside!
Also clear the countertops of clutter, as seen in the image above. A coffee maker, knife set, and baking crocks are all that's on the counters – and that makes the kitchen look bigger with more counter space.
In the bathroom, every surface should be deep cleaned. Scrub the bathtub and shower, removing any water spots or build-up. Scrub the toilet inside and out, as well as behind the toilet too. Also make sure the toilet seat is down – no one wants to walk into a bathroom and see the inside of a toilet!
Make the Bed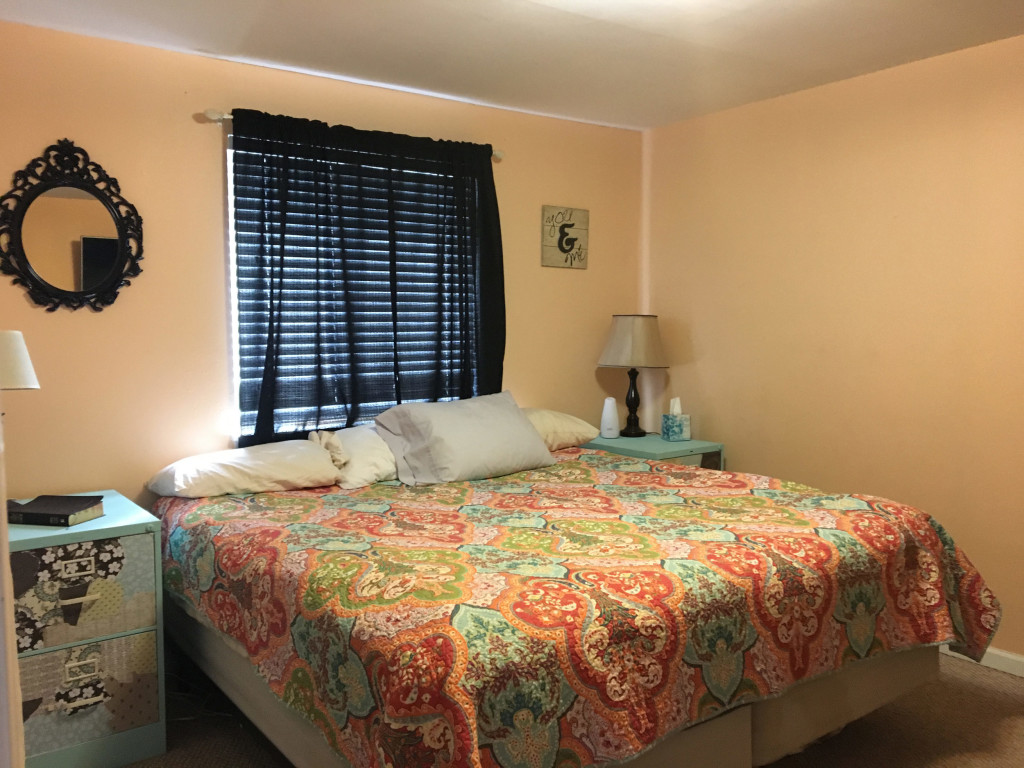 Even something as simple as making your bed can have a huge impact on the impression buyers have when they leave your home.
A made bed not only makes your room seem more put together, but it also can demonstrate that your home is clean and well-organized.
As silly as it might sound, some buyers will see bedrooms with unmade beds and clothes on the floor as a sign that the homeowner doesn't take care of their things.
Whether that's a fair assessment or not doesn't even matter – the fact that buyers are turned off by dirty rooms means you need to keep your bedroom neat and tidy. That includes your kids' rooms too!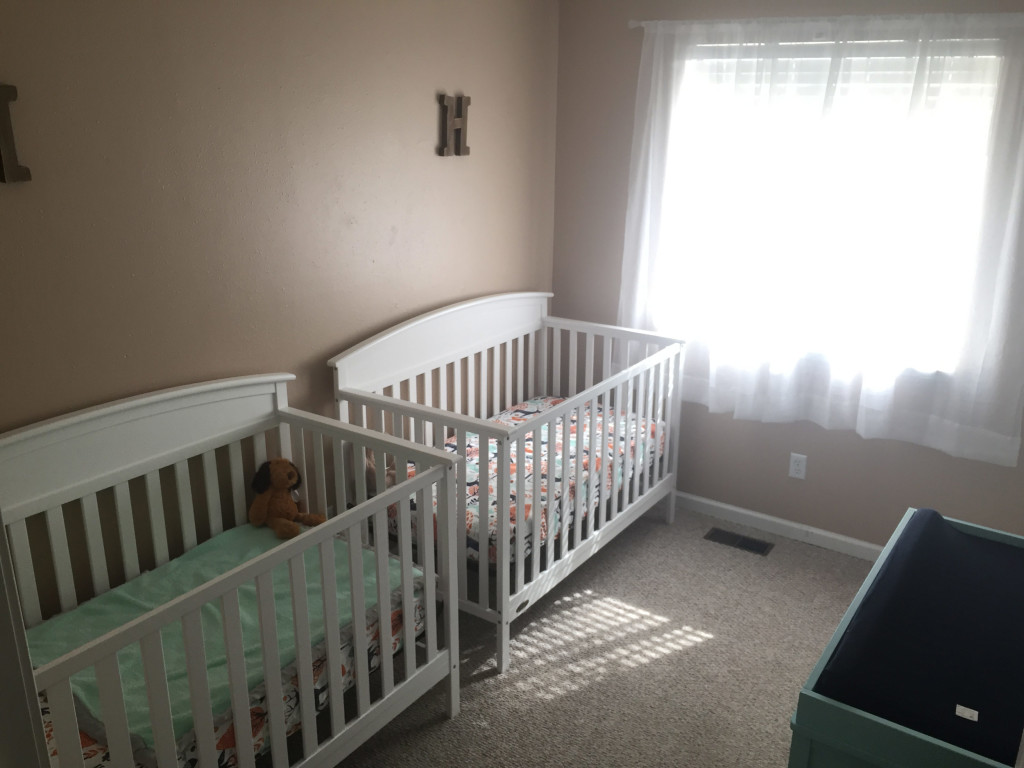 As difficult as it might be, you'll need to keep on your kids to make their beds, pick up their toys, and keep their clothes off the floor.
And as mentioned earlier, depersonalizing their spaces will help potential buyers see their own kids living in those rooms.
When depersonalizing your kids' rooms, you don't have to go overboard. After all, it's still important that they feel like it's their space.
But as you can see in the image above, with relatively bare walls, cribs that have made beds, and a changing table that's free of clutter makes a strong first impression on buyers.
Though there are a lot of factors that influence how quickly your home sells, the way you present it to potential buyers is one of the most important. By staying on top of keeping things neat and tidy, you're only doing yourself a favor!
Besides, the owner of the home featured in the images throughout this article has newborn twins. So if she can keep her home organized and neat while taking care of two babies, so can you!
For more home staging tips to get your home sold, be sure to get my free Staging to Sell eBook!