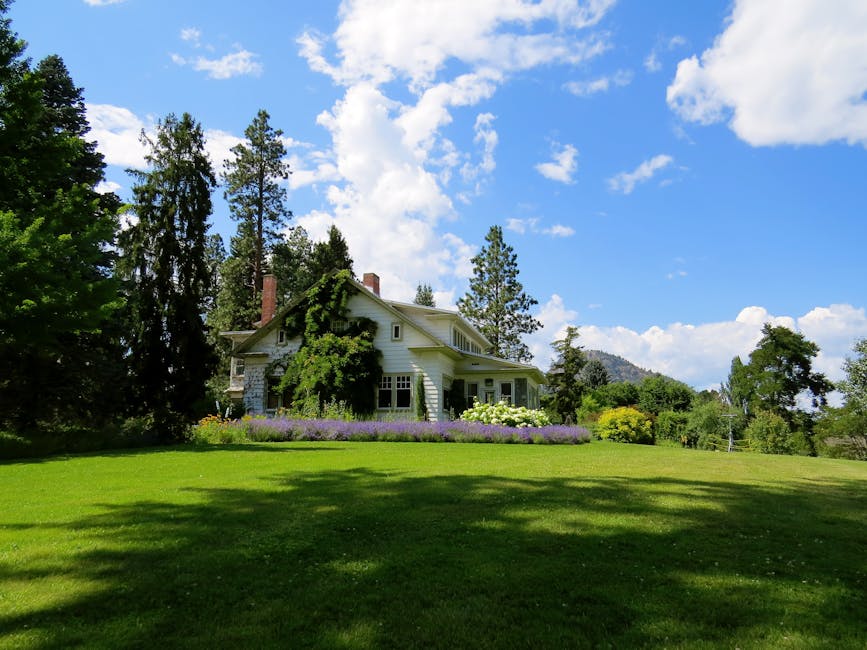 With the new year comes a renewed interest for many homeowners to sell their home. Whether you're in need of a larger home, need to downsize, or simply need to move to a new town, getting your current home sold for top dollar will require a few steps.
Sure, you need to find a quality Realtor to help guide you through the process. You also need to address lingering issues with your home, like a leaky roof or a cracked driveway, if you're to get the most for your property.
There are plenty of other big steps too!
But, there's also little things you can do this year to make the sale of your home likely. Let's take a look at three simple goals you can set to make that happen.
Goal #1: Clean It Up
If you want potential buyers to be impressed with your home, you've got to keep it clean, organized, and decluttered.
That means cleaning every square inch of your home, inside and out, and keeping your home in that perpetual state of cleanliness throughout the entire period that it's on the market.
Very few things leave a worse impression on a buyer than driving up to a home that looks drab and dreary outside. Of course, walking in the front door to find clutter everywhere, dust, cobwebs, and other unsightly things is even worse!
It's hard to keep the entire house clean all the time, but if you want to get top dollar, keeping it nice and tidy is worth the effort. Besides, there aren't many things you can do to your home that are as inexpensive as cleaning, but which have a huge positive impact on the impression people have of your home.
Pay particular attention to the kitchen and bathrooms, making sure that they are spotless. Clean all the windows inside and out, get dirty clothes off the floor and into the hamper, and light a few candles to give your house a fresh, clean smell. Simple tasks like that will go a long way!
Goal #2: Freshen Up the Paint
Another simple task you can tackle this year is to freshen up the paint, both inside and out. When you're trying to sell your home, you need to appeal to the masses and help them envision themselves living in your home.
As a result, neutral paint colors are the best choice when your home is on the market. Though beige and white aren't all that inspiring of colors, the point is to give potential buyers a blank canvas with which any decor will match.
That means that your daughter's bright pink bedroom and the black paint on the walls of the TV room both need to be swapped out for something a little more neutral.
The same goes for the exterior of the house. Again, choose a color scheme that's pleasing to the eye, but not so specific that some buyers might be turned off. Grays, light blues, and light greens are all popular exterior colors right now, with white a popular color for trim.
Goal #3: Listen to Your Realtor About Price
One of the most difficult aspects of selling your home is accepting the fact that what you think it's worth might not be its actual market value.
We all love our homes and they have a special place in our heart. But that means that we can be too attached to our homes, which tends to drive up their value in our minds.
The real estate market is not dependent upon sentimentality, however. It's based on real, hard numbers, and sometimes those numbers don't add up to as much as we think our homes are worth.
When trying to sell your home, your Realtor works hard to determine a price point that maximizes your return while hopefully getting your home sold quickly. The price that's determined is based on a number of factors, including comparable homes that have sold recently. At the end of the day, the price of your home will be determined by you and your Realtor, but give your Realtor the benefit of the doubt that the price they're suggesting is the right one.
Also keep in mind that if your home doesn't sell quickly, that a price reduction might be needed. No one wants to hear those dreaded words, "We need to lower the price." But, if that day comes, be willing to listen to what your Realtor has to say. The market is fluid, and if the current price just isn't supported, a lower price might be in order.
So, between keeping your home spick and span, freshening up the paint, and listening to your Realtor on price, you've got a recipe for building a successful effort to get your home sold this year!