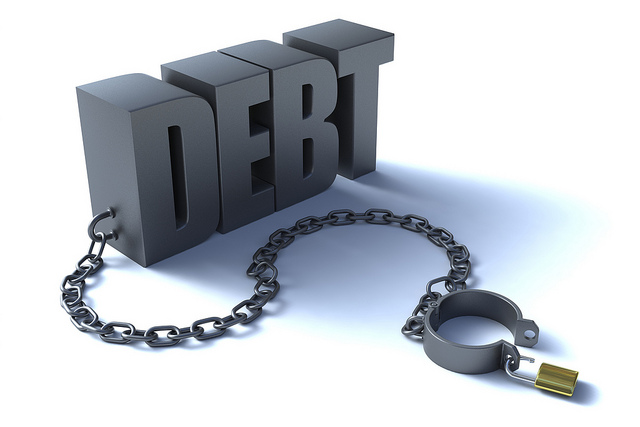 It's a new year, and with it usually comes resolutions for self-improvement. But the new year is also a great time to examine your real estate situation and resolve to make some positive changes. Whether you already own a home or are looking for one, there are actions you can take today that will improve your bottom line in 2016 and for years to come.
New Year's Goals for Homeowners
If you already own a home, there are two things you can do right now that will vastly improve your financial future: Make extra mortgage payments and pay down other debt.
Make Extra Payments
The average sales price of homes in 2015 was $177,000. Assuming that you have a mortgage of $170,000 with 5% interest for a 30-year term, your payment would be $912.60. But, if you up your monthly payment to an even $1,000.00 you can pay off your mortgage in full in only 25 years. That's five years of mortgage-free living, all for only $87.40 extra each month. It's totally worth it!
Pay Down Debt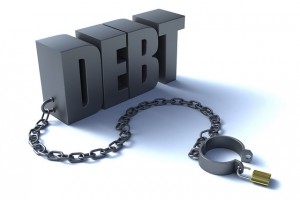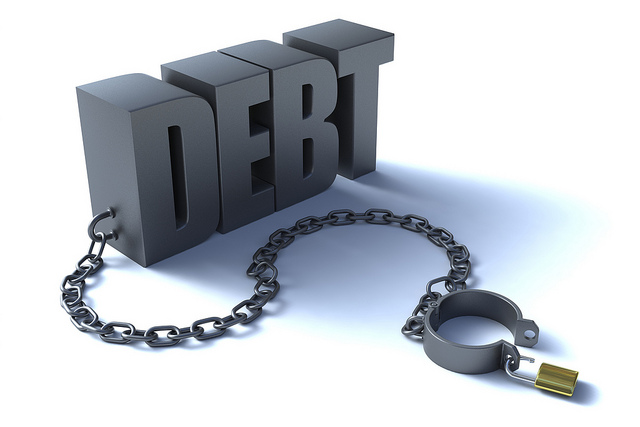 It's no secret that we have a major problem with debt in the U.S. In fact, in 2015, the average American household had $15,355 in credit card debt and nearly $130,000 in total debt. Yikes!
It can seem daunting at first, but paying down debt really is about making the commitment to do so, getting into the habit of making extra payments when you can, and finding the method that works best for you and your situation. There are plenty of proven methods out there for paying off your debt. We recommend the following books from reputable financial experts to help you get started:
The Total Money Makeover: A Proven Plan for Financial Fitness by Dave Ramsey
MONEY Master the Game: 7 Simple Steps to Financial Freedom by Tony Robbins
New Year's Goals for Home Buyers
If you plan on buying a home in 2016, there are some steps you'll need to take to improve your financial health, which will improve your ability to get the home you want.
Review Your Debts
Take a close look at all your debts to see if there are savings that can be made. Examine your mortgage and think about refinancing it if you can get a reduced interest rate. This is an especially good option if you have a variable rate mortgage and want to switch to a fixed rate. Look at your insurance as well (life, health, car, home, etc.) to see if the coverage you have is still best suited for your needs. You might even consider higher deductibles to save a little money each month, and keep it in your pocket instead of those of the insurance company. Also explore the option of removing mortgage insurance, if you have it. If you've paid down enough of your mortgage, you may qualify to have it removed.
Understand Your Property Taxes
What many people don't understand is that property taxes are not always an actual reflection of your home's worth. Instead, property taxes are calculated based on the assessed value of your property, which is an estimate made by the county assessor based on a number of factors in the local real estate market.
Make Home Improvements
If you've made any recent home improvements, you've likely increased the value of your home and put yourself in a better financial position. If you haven't made any improvements, maybe 2016 is the year to do it! Either way, some renovations, like new plumbing or a new roof, can reduce your homeowner's insurance premiums and help you save money there. There can be tax benefits as well, so consult with your tax professional to see how home renovations can make a positive impact on your income taxes.
Check Your Credit Score
Since you're already a homeowner, you know the importance of your financial health, including your credit score, in determining the interest rate you get on your mortgage, or if you even qualify for a mortgage in the first place. But just because you own your home doesn't mean you can let your credit go down the tubes!
Stay on top of your credit score by making timely payments and checking it regularly. You can get an up-to-date credit report from myfico.com and freecreditreport.com.
Avoid Deferred Maintenance
If your home has issues that need to be fixed, don't wait to address them! The longer you wait, the more serious the issue can become, and the more expensive it will be to make the necessary repairs.
The easiest way to keep up with maintenance on your home is to make a comprehensive list of needs. You can break them down by expense or by the time it will take to complete the repairs, and tackle each one as your pocketbook or schedule allows. Of course, if you've got an urgent need, like the hot water heater is out, you'll probably need to set aside other, less critical repairs so you can address the urgent matter quickly.
Clean, Declutter, and Organize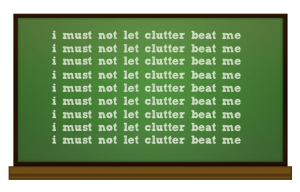 One of the best things you can do for your home in 2016 is to give it some love. A good cleaning will do wonders for the appearance of your home while going through your things and decluttering and organizing will do wonders for your state of mind!
If you aren't sure where or how to begin, check out these resources from Wind River Realty:
Four Easy Tips for Decluttering and Organizing Your Home
Olivia Prince's Staging to Sell eBook
There are plenty of other resources out there to help you get started with organization. There's a big push towards minimalism at the moment, and making a concerted effort to get rid of all the extra stuff you accrue over the years. A few great resources for going minimalist are:
10 Creative Ways to Declutter Your Home
Declutter Your Way to a Simple Life
Final Thoughts
We hope you find that these quick tips and resources will help you achieve your real estate, financial, and personal goals in the new year. As with most things, accomplishing your goals is really about making up your mind to do it, then finding the time needed to achieve them!
Photo Credits
3D Shackled Debt by Chris Potter licensed under CC by 2.0
Credit by 401(k)2012 licensed under CC by 2.0
Clutter by Sean MacEntee licensed under CC by 2.0