Convenience or Customization: Which is Most Important to You?
To own real estate is a vital part of the American dream. But once you're financially able to afford a home, is it a better bet to build or buy? Obviously, there are benefits to each, so let's examine which option might suit you best.
Buying = Convenience
The plain and simple truth is that buying a home is far more convenient than building. You'll spend a few months searching for the right home, and a few weeks hammering out the financial details and the sales price. But once you sign the paperwork and the deal is closed, even if your new home needs a little work, it is more or less ready for you to move right in. Some, if not all the appliances might be included in the sale. You might find a home with mature landscaping or in an established neighborhood with a great school nearby. The point is, buying an existing home allows you to get your piece of the real estate dream in less time and maybe even at a lower cost.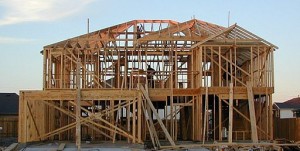 Building = Customization
When looking at existing houses, it's easy to pick them apart and think of how you'd build your perfect home. And that's the greatest advantage of building rather than buying – you get to have the final say in how everything looks. You pick the materials for the countertops, the color of the carpet, the light fixtures – everything passes your approval, ensuring that your home is truly the home of your dreams. While not as quick and easy as buying an existing home, building a home means you also don't have to compromise on anything on your wish list. If you want a waterfall in your dining room, you can do it, so long as your budget allows!
Making a Decision
Ultimately, there are positive aspects to both building and buying. All you have to do is figure out which option best suits your needs, your timeline, and your budget. That's easier said than done, but at Wind River Realty we're all about helping you make those kinds of decisions! Whether you want an existing home or need to find some acreage to build your dream house, we're here to offer you our expertise!
If you have questions concerning buying a home, building a home, selling a home, or anything else related to real estate, stop by our office at 309 North Broadway in Riverton or call us at 856-3999. We're always happy to help!
Image Credit:
Wood Framed House by Jaksmata (Own work) [GFDL (http://www.gnu.org/copyleft/fdl.html) or CC-BY-SA-3.0 (http://creativecommons.org/licenses/by-sa/3.0/)], via Wikimedia Commons