Our Secrets to Marketing Success
How your Realtor markets your home is an incredibly important part of getting your home sold in a timely fashion and for a price that is acceptable to you. But marketing takes on an even greater importance when the real estate market slows down, as it has in Fremont County.
Our clients are constantly kept in the loop about how we market their homes, but the behind-the-scenes details may not be as evident to people that have yet to become our customers. At Wind River Realty, we stress the importance of educating people – whether they are our clients or not – about how the real estate industry works.
In today's post, we offer up some insight into real estate marketing with our three P's for marketing your home!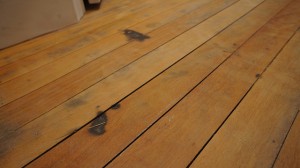 Preparing Your Home
Before any marketing takes place, we meet with our sellers to give them tips for preparing their home. Some sellers just need to spruce up their home by decluttering closets or giving the kitchen a thorough cleaning. Other sellers need advice on how to stage their home to show off the home's features and space. Still other sellers need more detailed advice about essential repairs that need to be undertaken, such as fixing a cracked driveway, replacing tired flooring, or repairing an old furnace.
We really take the Boy Scouts' motto of "be prepared" to heart. We take a comprehensive approach to home preparation because the more we can help sellers prepare their property for sale, the faster we can get the home sold!
Promoting Your Home
In today's day and age, promoting properties is all about volume and reach. In addition to "old school" techniques like listing properties on the local MLS, printing brochures, placing signage in the front yard, and holding open houses, we use modern technology to promote our sellers' homes.
In addition to using our own website, blog, and social media accounts to promote homes, we put our listings on popular real estate websites like Realtor, Zillow, and Trulia. Our listings have virtual tours, and some are featured on our YouTube channel as well. We also partner with County 10 to get local exposure on many listings.
But that's not all! We keep our clients in the loop when it comes to promotion with consistent updates on our promotional efforts. This includes a snapshot of web traffic on their home's listings pages, current local market conditions, and the amount of foot traffic coming to open houses and private showings.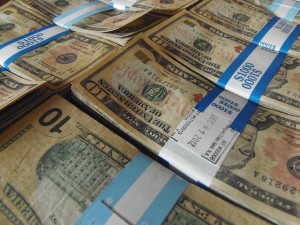 Pricing Your Home
This last aspect of marketing homes for sale is often the most difficult. Sometimes we are so attached to our homes that it's hard for usto realize that perhaps it isn't worth what we believe it to be worth. These discussions, although hard to hear, are necessary because an overpriced home will sit and sit on the market, while an appropriate price will generate interest and get more people looking at the property, thus increasing the likelihood of a sale.
When we discuss price with our sellers, we don't tell them what they want to hear. Nor do we tell them what we think their home is worth. Instead, we examine the current market and using recent home sales as comparables, we devise a pricing scheme based on what the market is telling us. Much like the preparation and promotion aspects of marketing, we involve our clients in this final phase so they are well informed about how and why we recommend the sales price that we do.
Conclusion
Who knew that so much is involved in marketing a home?! At Wind River Realty, we tackle marketing with great enthusiasm and take pride in the time and effort we put into getting our clients' homes sold.
If you have questions about real estate marketing, whether it's preparation, promotion, or pricing, feel free to call us at 856-3999 or drop by the office at 309 North Broadway. We love talking real estate and educating the community about what it is we do!
Image Credits:
Some Bits of the Floor… by A.D. via Flickr Creative Commons
Money by Keith Cooper via Flickr Creative Commons