January and February tend to be the coldest months in Fremont County, which means it's a great time of year to take on some of those much-needed home improvement projects. We all probably have a million things we'd like to fix or change about the interior of our homes, but time and money often stand in the way of making those improvements. However, these five projects are both simple and inexpensive, and will give you something to do on those long, cold Fremont County nights!
Spice Up Your Kitchen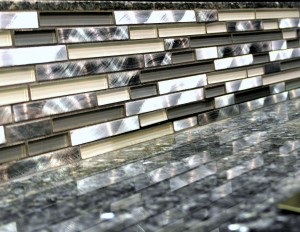 The kitchen is the most important room in your home. It's likely where you spend the most time, and it's certainly where potential buyers will want to see something impressive if you're planning on selling your home. A great weekend kitchen project is to add or update the backsplash. Backsplashes are functional in that they protect the drywall from messy cooks, but they also add a lot of style. Backsplashes can be tile, or for the adventurous, stainless steel sheeting is an option.
Replace Interior Doors
Many homes have interior doors that are less than appealing. Plain, hollow-core doors are the norm in many areas, but replacing them with real wood doors or doors with a decorative finish can add a lot of style to your home. Doors with raised panels are a popular option right now. Many homeowners are also updating the hardware – hinges and doorknobs – to something with a modern finish like nickel or bronze. While this can be a relatively easy job, doors sometimes need some trimming, shimming, and other work in order to get them to fit properly, so consulting with an expert is a good plan.
Give Your Walls Some Love
There are a lot of different things you can do to give your walls an updated look. A fresh coat of paint can go a long way in modernizing your décor and is an inexpensive way to add a lot of impact to an otherwise dull room. Addressing the trim is another area that can add immediate impact. If you haven't got existing baseboards, think about adding them to add some interest to your walls. If your existing trim needs an update, think about painting or staining it to give it a fresh look and feel. Crown moulding is a great option as well, particularly if you have a higher-end home.
Let There Be Light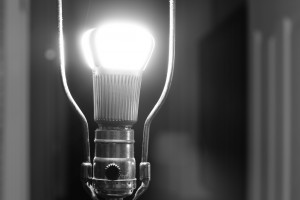 There's no time like the dark winter months to add a little light to your house. Updating light fixtures provides immediate impact to the look and feel of your home. It can also be a great money saver if you take the time (and the money) to purchase energy efficient fixtures and bulbs. LED bulbs are all the rage, providing bright, crisp light while also saving on your electric bill. If you've got a room that's on the dark side, adding a new fixture with additional bulbs will help brighten the space. Also think about purchasing a desk or floor lamp to increase the brightness in your home.
Glam Up Your Bathroom
Bathrooms are second only to kitchens on the list of most important rooms in the house. Yet many people leave their bathrooms unattended for fear that updates will cost thousands of dollars. However, there are a number of great ways you can give your bathroom a new look. Replacing towel racks, cabinet pulls, and other hardware is an easy and inexpensive fix. A new sink and faucet can also give your bath an immediate update. Retiling a bath or shower surround, or adding updated flooring are also excellent options for a bathroom renovation.
While many of these updates are easy for a handy homeowner to take on, always be sure to contact a professional for large jobs that require electrical or plumbing work, tiling, or other major tasks. If you need recommendations for an excellent local contractor or handyman, give us a call at 856-3999 or visit our resources page for a complete list. We are always glad to help!
Photo Credits:
Home Improvement Exhibit by N@ncy N@nce via Flickr Creative Commons
Bulb Flare by John Loo via Flickr Creative Commons