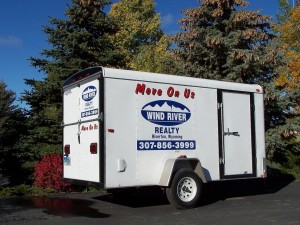 There are many reasons why you may not want to sell your home, but for every reason preventing you from listing it, there's an even better reason to put it on the market! Your Hometown Realtors at Wind River Realty are here to help you alleviate your concerns and make your home buying and selling dreams come true. If you've been thinking about selling your home but are on the fence about it, let us help you turn those excuses into reasons to sell.
I Owe Too Much…
We will conduct a complimentary Competitive Market Analysis (CMA) to help you with your number crunching. Market conditions can make a huge difference in the value of your home, so you may be much better off than you think! Because it is an in-depth evaluation of  your home's worth in today's market, a CMA is the most effective method of determining your home's value. We will walk through your home and make a thorough assessment of its condition. Combined with information about properties in your area that have sold recently or are currently for sale, we will give you an estimated home value. Armed with this information, you can make a more informed decision regarding your financial situation. We will strive get you top dollar for your home so you can pay off your current mortgage and move into a home that better suits your needs and wants.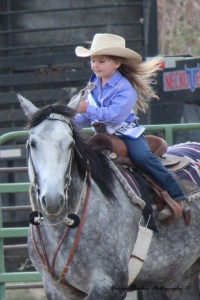 My House is a Mess
Many of us collect clutter over the years, and thinking about moving all of it can be daunting. However, part of getting your house market ready is to make it as presentable as possible. You would be amazed at how quickly you can get your home in tip-top shape (and how much better you'll feel afterward)! We offer many resources to help you prepare your home for sale, including our exclusive Seller's Guidebook, expert staging advice, and the use of our moving trailer for free! We can also refer you to trustworthy contractors if your home requires a bit more work. Putting your home's best foot forward can be a great source of pride for you, and will also help boost your home's value! And with such low inventory right now, your home will automatically be more attractive to potential buyers.
I Want to Move, But I'm Scared of the Transition
We are here to make the transition from your current home to a new one as smooth as possible. We work with clients who are upgrading and downsizing, moving around the corner or across town, and to other cities, states, and countries. Our job is to get your home sold, so let us worry about the transition so you can focus on building a new life in the home of your dreams. Remember, we can refer you to many excellent businesses in town that can help you make home repairs and improvements to your property. Don't wait for the brutal Wyoming winter to move – July, August and September are three of the top months to sell, so sell now to take advantage of our wonderful summer weather and a hot seller's market!
It's Too Difficult to Let Go of My Memories
Although it's difficult to leave pieces from your past behind, the sooner you work towards achieving your goal of purchasing a new home, the sooner you can begin to fill it with good memories! Whether you want to move closer to town to save commute time or downsize to a smaller home to have less maintenance, finding a place to better suit your needs will allow you to enjoy more time with your family and create new memories in your new home.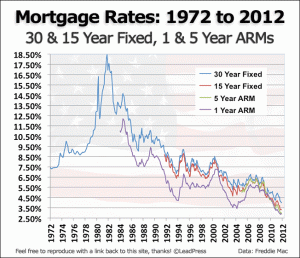 The Home I Want is Out of My Price Range
We are here to help you balance your desires and expectations with what you can legitimately afford. Current interest rates are extremely low, which presents many more opportunities for a new home purchase than people realize. Act now before interest rates begin to rise! Additionally, the equity you have in your current home combined with the low inventory we have in Fremont County will work in your favor as you seek to sell and move on to bigger and better things.
This is a great time to sell a home! The average Days on Market (DOM) for homes in Fremont County is just 142 days, and if luxury homes, which take longer to sell, are removed from the statistics the DOM is actually much less! This year we are poised to sell 10% more homes over the three year average, AND homes are selling for an average of 15% more right now! Let your Hometown Realtors at Wind River Realty help you begin the process of moving up the property ladder by listing your home today and helping you find the home of your dreams. Stop by our office at 309 N. Broadway or give us a call at 856-3999 for more information about our wide variety of seller services.
To get more valuable information about why it's such a great time to sell, check out this month's Real Estate Reality!