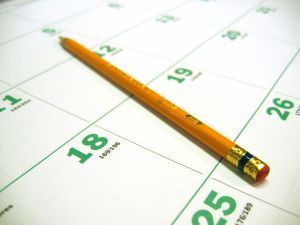 Father's Day is this weekend and what better time could there be to explore Riverton and Lander? There are plenty of events happening Friday through Sunday that would be great to enjoy with Dad, the whole family, or simply on your own. Summer in the Wind River communities of Riverton and Lander is just the time to get involved and experience everything Fremont County has to offer. Below are three main events you can mark on your calendars:
5K/1K Run/Walk
Saturday, June 14, 2014; 9 AM to 2 PM
Registration begins at 7:30 AM
Central Wyoming College Circle Drive Loop
Riverton, WY
Start the summer off with a bang and this 5K, 1K run or walk. This event is actually titled the "Fast and the Furriest" and is in its third year of operation. All proceeds go to support the Critical Care Companion Animal Fund, helping families that are faced with financial hardship and unable to provide care for their pets in need of veterinary care. The Critical Care Companion Animal Fund looks after the Fremont County community and its pet-loving families. The "Fast and the Furriest" event will include prizes, vendor booths, free BBQ, and of course, the race events!
Lander Brew Fest
Friday, June 13, 2014; 5 PM to 9 PM
Saturday, June 14, 2014; 2 PM to 7 PM
Lander, WY
Don't miss this one, Fremont County residents and visitors— The Lander Brew Fest is almost here, kicking off on Friday at 5 PM! The event will begin at the soccer fields next to Lander Valley High School and feature over 70 different brews by the top brewers from all over the region. It's a great way to start the summer and experience local beverages! Tickets are $30 for one day and $50 for both days, available online at landerbrewfest.com and on the day of the event, at the gate.
Shoshoni Days
Saturday, June 14 through 15, 2014; beginning at 10 AM
East Park Rest Area
Riverton, WY
Head out to the East Park Rest Area this weekend for Shoshoni Days, beginning with events at 10 AM. Visitors can enjoy tractor drives, games, an auction, and tractor pull throughout the day on Saturday and Sunday. The event will close with a raffle drawing on Sunday.
Father's Day Giveaway, Wind River Casino
Sunday, June 15, 2014; All day
Wind River Hotel and Casino
Riverton, WY
Bring Dad to the Wind River Hotel and Casino on Father's Day for a chance to win a $100 gift card to Rocky Mountain Sporting Goods. All he needs to do to enter is swipe the Rewards Card on the 15th at any casino kiosk. Ten winners for the Rocky Mountain Sporting Goods gift card will be drawn the next day (Monday, June 16). You do not need to be present to win and all dads can pick up a free "I'd Rather Be Grilling" cookbook.
Olivia Prince
Wind River Realty
Visit Our Website
Search Fremont County Homes for Sale
Like Us on Facebook