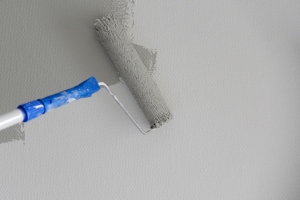 Summer is unofficially here in the Wind River area and many homeowners are looking for a change. And while they may desire new home surroundings, not all Fremont County homeowners are in the mood to buy a new home in Wyoming. In fact, many homeowners are ready to choose a remodel over selling and moving to a new property entirely.
"Fifty-three percent of U.S. home owners say they are remodeling to increase the resale value of their home, but they have no plans to move in the next five years, according to a new Houzz & Home survey of more than 135,000 respondents," reported Realtor.com. "Sixteen percent of remodelers say they plan to sell their home in the next two years."
But before you pick up that hammer, it's important to know which home improvement projects will offer a great return on your investment, especially when the time comes to sell your home in Riverton or Lander down the road.
Steel Door Entryway
Remodeling Magazine's Cost vs. Value Report released this month found that the steel door entryway was the favorite of all remodeling projects— and also the one with the biggest return on investment. "The survey shows that a new steel door, with an average cost of $1,162, will recoup 96.6 percent of the remodeling cost at resale," said Realtor.com. And in addition to a great bang for your buck, replacing the door of your Fremont County home is also smart for those looking for a quick update to curb appeal.
Backup Generator
The steel door entryway was named the greatest investment and most popular remodeling project—the project topped last year's list as well— but the project that made the biggest gain on the list was the addition of a backup generator. Adding a backup generator to your homes in Wyoming costs, on average, $11,742 with a 67.5 percent recoup on investment; that's a jump of 28 percent in resale value and one homeowners might like to consider this year. The addition of a backup generator is not typically a project that tops the Cost vs. Value Report list, but the unpredictable weather of the past year has undoubtedly contributed to the increase in popularity.
Kitchens, Decks, Doors and Windows
Other projects topping this year's list include minor kitchen remodels, wood deck additions, new garage doors, and window replacements.  Year after year, kitchens and bathroom remodels continue to be the most popular, with homeowners willing to devote the largest share of their renovation budgets to these areas; average spending for these remodels hovers around $26,000. What's more, all of these projects offer nearly 80 percent of investment return. They can range in price from $1,500 to $18,000, depending on the homeowner's style and quality of upgrades.
As a Riverton or Lander homeowner, it's important to keep in mind what projects will offer the best return on your investment, especially if a home sale is in your future. Are you upgrading now with plans to sell your Fremont County home this summer? I'd love to hear from you! Contact Wind River Realty today!
Olivia Prince
Wind River Realty
Visit Our Website
Search Fremont County Homes for Sale
Like Us on Facebook