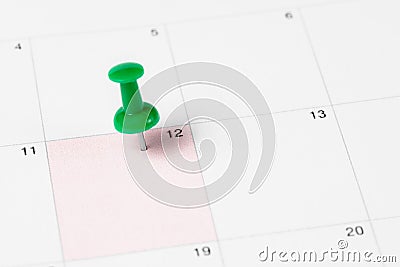 Spring is finally here and it's time to get out and enjoy all that Fremont County has to offer! This tranquil Wyoming area has everything from art shows and cultural exhibits to concerts and races, as well as some of the best fishing and rock climbing in the world. Fremont County, WY is truly a great place to live, work, play and raise a family— so start your journey this weekend and get to know the communities of Riverton and Lander. You may be in town for a visit or considering buying a home in Riverton, either way, you will find that Fremont County is the place to be! Below are a few upcoming events to mark on your calendar:
POWR Mother's Day Show and Sale
May 2, 2014; 5 PM to 9 PM
Coalter Loft
Lander, WY
This weekend, the Potters of the Wind River group are hosting their annual Mother's Day Show and Sale at Coalter Loft. You can support this local group and enjoy their works beginning Friday night at 5 PM as well as Saturday, from 11 AM to 7 PM. A great chance to pick up a fun Mother's Day gift and mingle while you shop. The Potters of the Wind River are a group of people with a deep appreciation for the ceramic arts.
The Art of Miss Native American USA
Through May 31, 2014
10269 Wyoming 789
Riverton, WY
The Wind River Hotel and Casino will host the Art of "Miss Native American USA" Sarah Ortegon this spring, including an exhibit from the newly-crowned, Denver native. Ortegon kicked off her exhibit on March 3 and the exhibit will continue through the end of the month for the community to enjoy. You can find the exhibit in the Wind River Hotel, where the room will tell the story of the Arapaho people through paintings, photographs, storytelling, and various artifacts. Ortegon will also be promoting her exhibit and speaking to the community this spring by visiting local reservation schools to discuss her art and experience.
Lander Dancing with the Stars
May 3, 2014; 5:30 PM to 9 PM
The Inn at Lander
Grandview Drive
Lander, WY
It's Lander's own version of the hit TV show, Dancing with the Stars! This weekend, nine teams of local stars and dancers will compete to win over both the audience and judges. Every vote counts in this local contest as all proceeds will go on to benefit the Community Entry Services programs in Lander. Doors for the live event open at 6 PM at the Inn at Lander, but don't worry if you can't make it! There is also a live stream viewing event in the Inn's restaurant for $20, including video, snacks and Fluffy Buffalo after the event. You won't want to miss this one— you can even cast your votes ahead of time and every dollar grants a team one vote!
Want to know more of what's happening in and around Fremont County, WY? As your local Riverton and Lander real estate expert, I am happy to help you explore everything our community has to offer! Stay tuned to the our blog as we add more events throughout the weeks and feel free to contact me to make living in this great area a reality!
Olivia Prince
Wind River Realty
Visit Our Website
Search Fremont County Homes for Sale
Like Us on Facebook